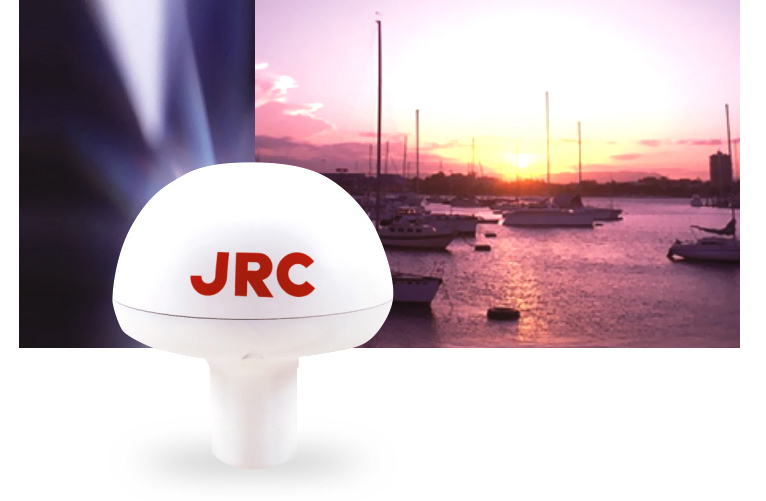 DGPS Receiver
위성항법안테나
This incorporates a beacon receiver, eliminating the need for a separate unit. You can obtain high-precision positioning in DGPS service areas.
Internal Differential Beacon Receiver
12-Channel Parallel for simultaneous reception of 12 satellites.
Quick Position Fixing
NMEA0183 Output
PPS Signal Output (Precise Clock Signal)

세계 어느 곳에서든지 인공위성을 이용하여 자신의 위치를 정확히 알 수 있는 시스템.
특 징  
: 내부 차등 신호 수신기
        12채널 (정확한 포지셔닝)
        PPS신호출력
데이터 표출
: NMEA0183 ver.1.5 or 2.1 selectable
        ver1.5 GGA, RMC, GLL, VTG, PJRCDGP0, PJRCDGP1, PJRCDGP2
        ver2.1 GGA, RMC, GLL, VTG, GSV, GSA, PJRCDGP3, DTM, MSS
PPS 신호표출
: Positive pulse, 15 ㎲ width
작동 온도  
: -25ºC to 55ºC